Services for EV Charger Installation and Maintenance
Dedicated to providing you with a comprehensive charging solution tailored exactly to your individual needs and budget. Our services include installation, maintenance, troubleshooting, and repairs on all electric vehicle charging infrastructure.
Need an expert to install your Electric Vehicle charging stations?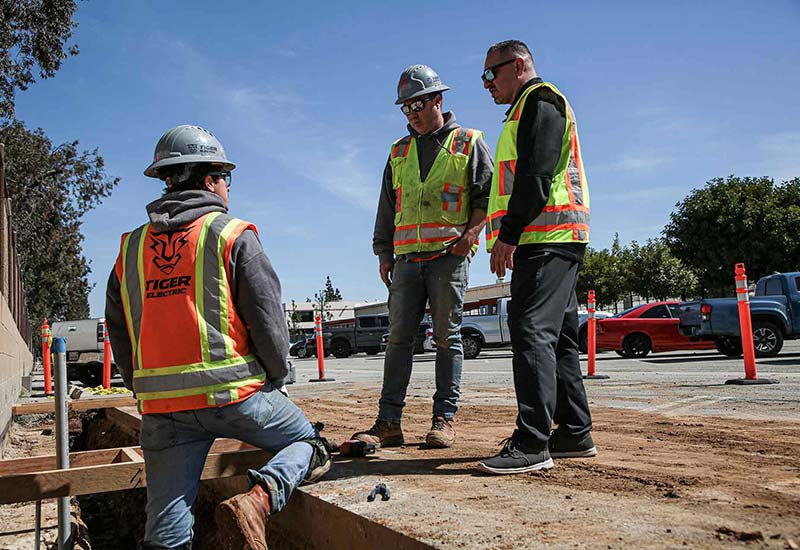 We are experienced and certified installers of Level 2 and Level 3 chargers, providing our commercial and industrial customers with high quality services. Our team of engineers, estimators, and technicians can design, engineer, estimate, install, and service almost any Level 2 or DC Fast charger within our service area.
Our maintenance package includes everything from regular maintenance to scheduled inspection reports and troubleshooting steps for any issues that may arise with the chargers. Our experienced technicians can provide onsite assistance for any repair or replacement needed in order to keep your charging station up and running.
EV charging companies, operators, and manufacturers can benefit from expert, reliable, and competitively-priced EV installation and maintenance services. Our experienced team of professionals offers prompt and efficient support to ensure minimal disruption. We offer comprehensive maintenance packages that allow our partners to maintain their EV charging systems in an efficient and cost-effective way.
Our process is designed to ensure our customers get the best results. We provide a dedicated customer experience that begins with a loyal partnership between us and our clients.
At Tiger Electric, we believe that building a loyal partnership with each of our clients is the key to success.
Discovery is where we take the time to learn about your project vision, needs, and goals.
Once we establish a clear understanding of what you're seeking from us, the next step is developing a proposal.
Once the proposal is accepted, we get to work on the execution of the project
After completion of the project, we continue with ongoing maintenance and support.
Our goal is guaranteed satisfaction at every stage of our process; from beginning to end.
Let us begin creating an EV charging solution tailored specifically to you!