The Family-Owned and Employee-Operated EV Charger Installation Experts
With a rich history spanning four decades in southern California as an industrial and commercial electrical contractor, Tiger Electric has spent the past few years becoming specialists in EV charger installations and maintenance. Still family-owned, employee-operated, and customer motivated, our sole focus is to provide expert EV charger solutions. Our full-service approach, streamlined process and communication, and certified installers make us a trusted partner for all your commercial and industrial EV needs.
We take pride in understanding the complexities of EV charging solutions and strive for excellence on every project. From new builds to existing facilities, our team of experts can help find an appropriate solution customized to your specific situation as well as budget requirements. The commitment we have towards customer satisfaction makes us one of the most trusted partners in the industry when it comes to industrial and commercial EV needs.
Let's discuss how we can help power up your business!
Our mission here at Tiger Electric is to help you grow your business by providing reliable EV charging solutions tailored to meet your specific needs. With us by your side every step of the way, you can rest assured that you're getting only the best!
Looking To Join Tiger Electric?
Tiger Electric has been in the business of industrial and commercial electrical contracting for over four decades, with experts in EV charger installation and maintenance.
If you are an experienced electrician looking to join a team of professionals dedicated to delivering expert EV solutions, then Tiger Electric is the right choice for you. 
If you're excited to join an experienced team of professionals dedicated to providing comprehensive EV charger solutions for commercial and industrial customers, then look no further than Tiger Electric.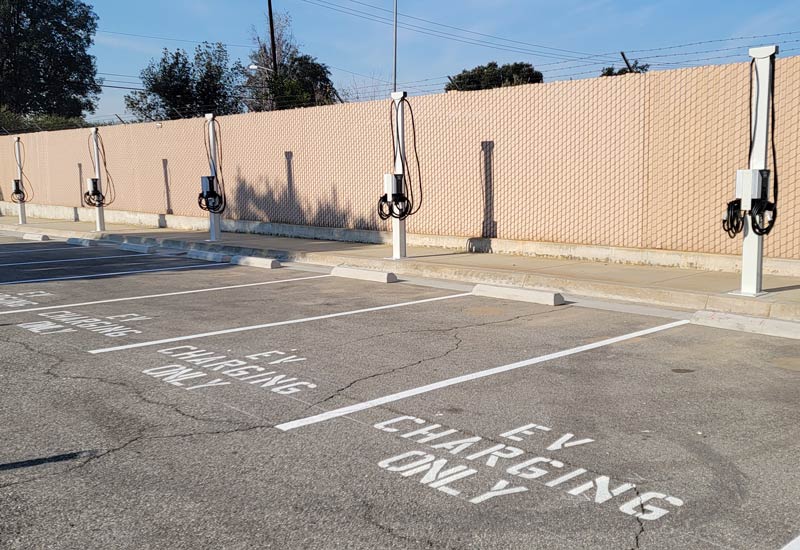 Partnering with Tiger Electric allows you to benefit from decades of electrical contracting experience and a team of certified EV charger installers, ensuring your project is completed quickly, smoothly, and efficiently.